Press Reports 2021
December 2021:
December 2021:
4th Food Innovation & Engineering Conference
December 6, 2021

Food Innovation conference was focused on how to use technology for food production. The scientists and researchers discussed the new strategies for connecting food science to people's kitchens.
The speakers discussed market approach, designing sustainable solutions, environmentally friendly methods for manufacturing food products, strategies to improve productivity, energy efficiency, how to connect academicians with the food industry, food engineering development and advancement of food innovations.
The speaker discussing the nutrition engineering explained that food supplements should be produced and optimized for specific needs. And the focus should be on people health. He discussed the latest research results for nutrition and health. He pointed out that food science aims to reveal food composition and how it is affected by production and processing.
The next speaker discussed the genetically modified foods. She elaborated the process of altering the genetic structure of a plant. She explained different forms of food biotechnology. She pointed out that scientists using genetic techniques to alter and create a new trait for the plants. They create the plants that are resistant to rotting, and disease. For example they create potatoes and tomatoes that are insect resistant.
Food science is a multidisciplinary field that involves biochemistry, microbiology and nutrition to address many issues in food products. The food science researchers carrying out the analysis of food constituents.
There are some scientists and researchers that are concerned about genetically modified foods. Some farmers are also worried that these genetically altering techniques could destroy sustainable agriculture. There is sharp contrast between the opinions of those who are in favor of GMO and those who are against it. Those in favor argue that it could ultimately help to end world hunger. But those against it believe that it has serious ethical issues because it is against values and livelihood of those in agriculture industry.
Some scientists warned that genetically modified foods consumption can compromise the human immune system and create serious issues in human liver and gut functioning. According to some statistics in nearly 70% of the products there are some traces of genetic alterations. Some scientists mixing the animal genes with the plants genes. But the critics expressing concerns about the consumption of the tomatoes that have fish genes; they argue that it can create new allergies and ethical issues.
The insertion of the specific genes into the genomes of other products can have long term and unexpected consequences. It is recommended that consumers read the labels before buying and eating any products: those labels started with 9 indicating that the product is organic; the labels started with 3 or 4 means that they are conventional and those labels begin with 8 are genetically modified products.(C)CTR Press

November 2021:
Blockchain Week Rome
Rome, Italy
November 16-20, 2021

One week of training sessions and conference discussions on blockchain and cryptocurrencies in Rome
The speakers discussed crypto assets value chain, DeFI , the ecosystem value, blockchain competence, NFTs, bitcoins risks, how cryptocurrencies revolutionizing the businesses, how to develop innovative measures for blockchain, tokenization technology, markets and digital assets, online storage solutions, art and cryptocurrencies, algorithms securing virtual currencies, crypto art, and crypto exchange transparency.
The speaker discussing DeFI explained how DeFI taking the basic premise of bitcoins and expanding it. He pointed out that it is global and peer to peer and it has created a digital alternative to Wall Street. The next speaker talked about NFTs. She explained that NFT stands for non fungible token. She added that a digital token on the blockchain is for recording proof of ownership for the holder. Each token is unique and it has its own metadata. She mentioned that Ether, a currency of the Ethereum is similar to bitcoins. An NFT is created by mining the digital assets on the blockchain. Then she discussed the NFTs trading processes that depend on the type of NFTs.
Representatives from different companies from around the world, experts, startups, and cryptocurrency professionals attended the sessions and visited the exhibition area and discussed bitcoins and how it has changed the business transactions in the world.
The next speaker pointed out that the digital money is just the beginning of the decentralized movement. He mentioned that tokens as the main driving force are transforming how the businesses in different sectors work. He elaborated that crypto ownership is like having a private key for accessing a digital asset. It is encrypted string of numbers and letters. He warned that there is risk of cryptocurrency hacking. Other risks such as online storage, computer failures, access keys losses and cyber attacks need to be discussed. If the computer gets hacked, the bitcoins can be stolen. Some people store the unused bitcoins offline: "cold storage". Crypto art is considered a safe way to secure bitcoins visually.
The rules of ownership have already been changed by blockchain technology. The critics of bitcoins and other cryptocurrencies especially environmentalists are worried about the danger of cryptocurrencies for the planet. Blockchain involves computers around the world in the complex processes of verification of transactions. It is called "mining": new bitcoins entering circulation by requiring powerful computers to solve cryptographic puzzles, "proof of work" algorithm that securing virtual currencies. The miners execute proof of work.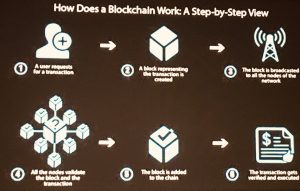 Bitcoins processes consume more energy and electricity per transaction than any other method and it is harmful to the environment. Even Musk once raised his concern about the impact of mining Bitcoin on the environment. Blockchain has privacy issues too. It can become a tool for tracking people and how they spend. Also crypto market can be used for money laundering by the criminals. According to Digiconomist, a single bitcoin transaction equals a million times more in carbon emissions than a single credit card transaction. It requiring miners to compete for validation of transactions on their blockchains. Benjamin A Jones pointed out that $1 of bitcoin value created is associated with 53 cents in climate and health damages by using so much power in mining crypto. As the result of pollution from burning of fossil fuels and exposure to pollutants and electronic waste, there are substantial increases in premature deaths. After China's crackdown on bitcoin mining, many miners moved to some developing countries that electricity is cheap and deregulated. The result is creating blackouts and pressure on the people of those countries. Critics warning that fossil fuel power plants are helping mining crypto virtually. It seems absurd that some crying for climate change and at the same time mining cryptocurrencies virtually. (C)CTR Press
October 2021:
October 21, 2021:
Neuroscience Symposium
Stanford University
October 21, 2021:

The event was the eighth annual symposium of the Neurosciences Institute in Stanford University. The focus of the symposium was the addiction epidemic from neuroscience to policy. The speakers discussed the downstream molecular effects of addiction, the brain network disorder, negative reinforcement and the negative emotional side of addiction, stress-induced acetylcholine signaling, molecular mechanisms of neural communication in brain disorders such as addiction, neural basis of emotional experience and neurochemical and neuroanatomical mechanisms.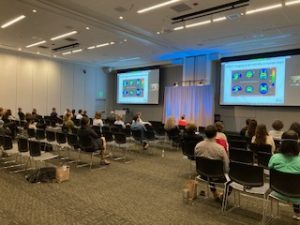 The speaker talked about the management of acutely chronic pain in medicine. He discussed the opioid analgesics that are the cause of the increasing problem of addiction. The next speaker discussed the current advances in multimodal neuroimaging methods for treatment of addictive disorders. She emphasized the identification of bio markers for neuro modulation in addictions. The next presenter talked about differences between medical research subjects and patients in the routine clinical process. The speaker pointed out that decoding the biological underpinning of addiction is related to increased insights driven from human subjects.
Dr Koob discussed Hyperkatifeia, a term from Greek language, describing the negative emotional state of drug withdrawals that is triggered by excessive drug use. He discussed three stages of the addiction cycle: incentive salience habits, negative emotional states in withdrawal and executive function deficits in anticipation stage. He explained drugs intake and depression and how COVID-19 pandemic social isolation increased the problem.
Dr Picciotto talked about stress-induced acetylcholine signaling, the critical neurotransmitter for communication in the nervous system and the brain. Her lab works on neurobiology, typical behavior and psychiatric disorders using lab mice and researching human mind and brain.
The symposium talks were focused on the latest developments in the neuroscience and the addiction disorders. The talks and discussions were highly scientific. In the simple terms we can describe the roots of these disorders such as addiction as lack of self control, lack of self esteem and the weakness in following blindly as well as social and economic factors.
(C)CTR Press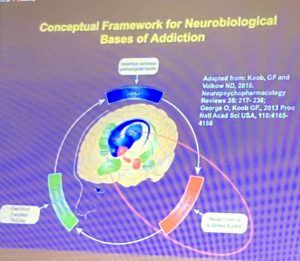 October 2021:
FinTech Innovation Conference

Fintech or financial technology is used for automating trading, investments, bank services and risk management. It is the application of new technologies for products and services in the financial industry. The speakers discussed the rapid growing industry that apparently aim to serve the interests of the consumers as well as the businesses.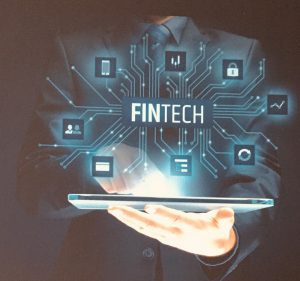 The main subjects discussed were as follows: wealth management softwares, core platforms and APIs for banking, usages of virtual assistance, digital assets in the markets, automation in lending and security and frauds in payments. The speaker pointed out that smartphone usage in mobile banking and crypto currency have made the financial services more accessible to the general public. He mentioned that fintech refers to algorithms and applications for computers and smart devices such as iPads and iPhones. Fintech platforms enabling the movements of money among different accounts and other transactions.
The next speaker discussed the different applications and innovations. She discussed the birth of credit card in 1950s and the ATM in 1960s. She emphasized the rise of mobile computing in the continuing process of fintech evolution. She talked about its future growth and impacts.
Fintech in 21st century is transforming the ways of earning both by the individuals and the businesses, how they spend and how they make decisions for the future. There are a variety of innovative applications, the use of robots and AI for identifying the patterns, digital banking and online services, the use of crypto currency, digital wallet: Apple Pay, Microsoft Wallet and etc. Fintech companies such as PayPal that is regarded as the giant FinTech industry are growing fast.
Fintech companies collect huge amounts of data about their customers that includes sensitive private information, financial and personal records. The privacy activists express their concerns about the privacy issues as more fintech companies involving in the financial services in the market; they question whether these companies are able to guarantee the privacy of their customers' data. (C)CTR Press
September 2021:
Technology & AI Conference
September 2021:


The main subjects discussed by the speakers were the following: Hybrid Cloud and Digital Transformation, The power of culture, Adoption of AI in different organizations, AI & Data: risks and opportunities, Advanced cyber threats, Digital transformation, Maximizing revenue through optimizing customer experiences, Tech strategies, Accelerating sustainability outcome, AI & ML transforming marketing, Future of cyber security, Algorithmic solutions, Post COVID 19 and AI, Digital ecosystem and AI in health system.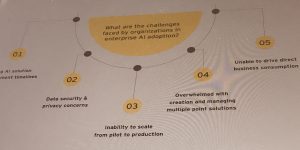 In the session Hybrid Cloud and Digital Transformation, the speaker discussed digital transformation from cloud first to cloud everywhere. He mentioned that 5G creating huge data and in the next decade it would generate many times more data. Relying on hybrid clouds is not enough. The speaker pointed out that more than 90% of data storing on premises. The speaker discussing Adoption of AI in different organizations and mentioned that many organizations have not been able to organize and use AI and advanced analytics effectively. She discussed cultural and organizational barriers in the adoption of AI process.
Algorithmic solutions was the topic discussed by the next speaker. He emphasized the importance of communicating own algorithmic solutions for complicated programming. He pointed out that implementation of appropriate structures for data manipulation and knowledge of concepts and understanding each specific contexts are very important for each organization to test the effectiveness of algorithmic strategies.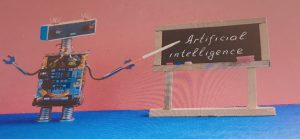 AI & Data: risks and opportunities was discussed in both short and long term. The speaker mentioned that Elon Musk once said: "Mark my words…AI is far more dangerous than nukes." Hawking too previously warned: "AI could be the worst event in the history of our civilization." The privacy activists too warning about the privacy issues of AI that causing serious harm.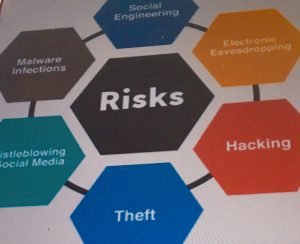 In the world of finance too algorithmic high frequency trading has caused serious instability issues that creating much troubles for classic traders. Some critics have warned that algorithms can bring down entire financial system. Currently the algorithms making high volume and high value trades that potentially could lead to heavy losses or sometimes profits for the investors and creating confusion and instability in the financial markets. Face recognition is another concern for privacy advocates. Some people question whether the benefits outweigh the risks or does it really worth it? (C)CTR Press
Summer 2021:
Summer 2021:
iCloud, apps & Privacy
Companies Tracking Data

iCloud is an online storage space used for backup of the user's data. Data in the iCloud is encrypted but when the third party servers are involved such as Amazon Web Services or Google Cloud Platform, they are not encrypted in the same way. End-to-end encryption is considered the safest one. iCloud backup automatically backing up all the files when the device is connected to Wi-Fi.
The important question is the iCloud safety: is it really safe?
Apple depends on other companies and in an open system like iCloud. Users usually are not aware of the privacy features of iCloud. Privacy activists recommend that information be kept on the phone rather synced with iCloud. Users need to take some extra safety precautions to protect their data in iCloud. Enabling two factor authentication is one way. But bear in mind that anything can be hacked if the hackers have the required skills and experience. Apple is more "privacy friendly" comparing with other companies, but there are still some issues. There are some limitations with iCloud privacy. To keep it safe, don't use open Wi-Fi networks and try to use VPN: a virtual private network.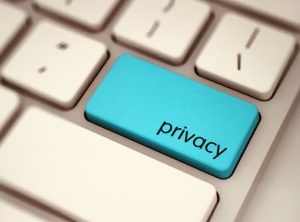 According to the Google privacy policy, the company doesn't share content uploaded to Google Drive without user's consent. But Google use it for targeted advertising. Other companies do more or less the same.
Apparently Apple doesn't have access to user's passcode, but if you back up to iCloud, Apple does keep the key to those backups: emails, photos, contacts and personal notes. According to computer security experts, "iCloud is just someone else's computer". Apple's iCloud allowing customers to track the stolen or lost iPhones and iPads but the privacy maybe compromised.
The backup sent to iCloud is different from the backup that iPhone makes and that makes it vulnerable.
The giant tech companies each created a platform that they control. One example is Amazon Sidewalk that integrates neighboring wireless connections into a network that extending the WiFi coverage. Hackers can infiltrate the network by using Sidewalk that could result in a serious data breach. Privacy activists warning people to opt out of Sidewalk if they want their privacy be protected. They warned that data breach and hacks are involved. Amazon Sidewalk network allowing shared internet use up to half mile "radius of the Amazon device." You can opt out by clicking on account setting and turning Amazon Sidewalk "off".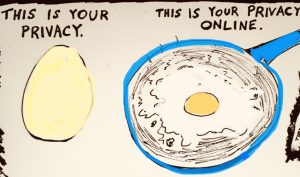 Recently Telegram CEO warned that iCloud is Surveillance tool. He pointed out that apps that relying on iCloud for private message storage such as WhatsApp all have privacy issues. Even he called iPhone users as digital slaves of Apple because users have no other choice but downloading from App Store and using iCloud as "the only option for natively backing up data."
We should always bear in mind that our personal data is a very precious commodity: our social behavior, financial details, the browsing data and purchasing habits can be collected and monetized by different companies. Always check out the privacy settings on your smart devices. Only grant contacts, camera or location access when you absolutely need them. When using Google Play on Android devices be cautious not to allow access when it is not essential.
Recently an European Union privacy regulator propose $500 million fine against Amazon as a penalty for privacy breach of GDPR, General Data Protection Regulation because Amazon collecting individuals' personal data.
People leave their personal information just by searching internet online. These searches constitute each person's digital identity. Users have no other choice: they have to use iOS or android or the third option to forget about the smart devices. But when almost everything is digitalized in our modern world we cannot avoid the participation. Privacy activists try to safeguard and minimize the vulnerabilities. Currently we live in a world that digitalization is everywhere and the risks to our personal privacy has become bigger. Social networking addiction creates a space for data sharing and ultimately exposure to various potential threats. Data breaches in different forms: the person's digital identity, passwords, social media profiles, credit cards details, IDs misuse and emails data, all vulnerabilities to be misused. When you browsing any website, after you finished browsing go to safari, advanced and website data: you will be shocked to see long lists of website data on your device; Google, Amazon, Facebook are most of the time there, even if you use the search engine such as DuckDuckGo that doesn't track.
Privacy Watchdogs recently have started examining the use of Amazon's AWS and Microsoft's Azure Cloud services. They are examining the possible users' data breaches. The EU Court of Justice has implemented new privacy protecting contracts called SCCs: Standard Contractual Clauses for each data transfer. The European leaders were trying to develop a homegrown Cloud called GAIA-X but the project didn't go through. And the concern over data privacy in iCloud hasn't gone away yet. What is important is that the users demand privacy when using any smart device or any service from any company. But people should care for their privacy and protection of their data in the first place and this awareness obliges companies to respect users' privacy. So awareness is the first step of achieving the goal. (C)CTR Press
June 2021:
June 2021:
Self-esteem & Genes
Self-esteem & Well being
High self-esteem VS Narcissistic behavior
Often people who lack proper understanding confuse high self-esteem with self-obsession, arrogance or selfishness. In fact they are worlds apart.
People with high self-esteem respect themselves and other people; they understand their strengths and their weaknesses; they try to keep their strengths and overcome their weaknesses; they aren't trapped into illusions and cannot be deceived easily; they have definite and crystal clear red lines and boundaries and never ever pass it; they cannot be bought or sold! They avoid empty talks. They have integrity. On the other hand self-obsessed and arrogant people have exaggerated concept of their strengths and are blind to their weaknesses; they are easily trapped into illusions; they have little respect for others and for the sake of self-benefit pass the red lines and boundaries and they can be bought. They get high satisfaction with their empty talks.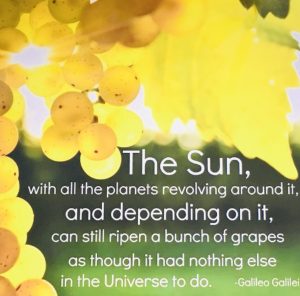 Sociologists believe that self esteem involving many factors such as feeling of being secure, being competent and being self confident. People with high self-esteem avoid being obsessed with the negative experiences and they are direct talkers and saying no is not a difficult task for them. They focus on reaching their goals with integrity. But people with low self esteem are not able to say no; they lack self control and always struggling with confidence.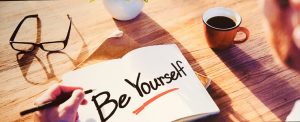 According to the study by Yale researchers and Zurich University, when people behave lower than their usual standards, they try to keep their self image by misinterpreting the events. Researchers have been working on the way people balance their self-interest and their moral standards. The researchers paid the participants in the experiment just if they could be accurate and remember what actually happened even if there was contradictory to their self-interest.
Researchers at the University of Chicago combined the behavioral economics with neuro imaging and studied the effects on human brains. They found out that self-control significantly affects human well being and success. They studied DSC: desire for self-control and how cultural demands influence DSC.
Scientists have studied two different types of people in the similarly difficult circumstances and the result was obvious that people with high self-esteem were able to make it through difficult circumstances but the second group was not successful. The researchers found out that their differences were in their genes. The researchers at the University of California determined that OXTR genes contributing to the will power, self-control and high self-esteem. The participants' saliva were analyzed for the study and the scientists found different variations in the OXTR genes in the participants' DNA.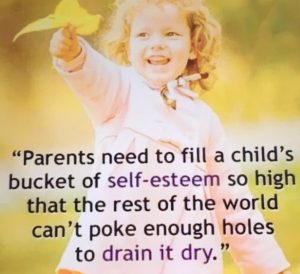 Unhealthy habits such as smoking addictions and alcoholism have been observed in the people with low self esteem. Genes are influencing factors but we should not forget environmental factors. 358 participants in UCLA laboratory took part in the experiments on self-esteem, self-assessment and self-control. They replied to many questions about how they would react in an uncertain, unpredictable and shocking situations.
Researchers have found that connectivity between certain brain regions could strengthen the mental ability and self esteem. The study was done by D'Or Institute for Research and the scientists worked on development of new therapies for the improvement of quality of life. They focused on social, biological and psychological factors that creat interest for life or lack of motivation for improving quality of life and self esteem.
New York University researchers worked on narcissistic behaviors vs high self-esteem. They found out that narcissism is driven by insecurity versus high self-esteem creates sense of security. The researchers studied the participants behaviors in two different categories: 18 years old freshmen at the university and 24 years later when they reached the age of 42.
As Goethe once pointed out: "If you don't have money, don't worry, lots of people don't either; if you don't have education, don't worry it's no big deal ; if you don't have social status, don't worry; if you don't have health, don't worry there are lots of people who don't either; if you don't have beauty, don't worry; if you don't have luck, don't worry there are lots of people who don't either ; BUT if you don't have self-esteem and dignity, you have nothing, you must be worried because even your existence isn't justified!" (C)CTR Press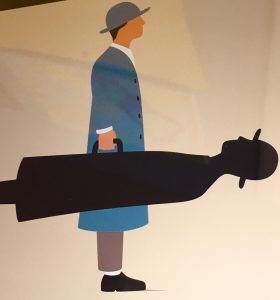 May 2021:
May 2021:
Eye Health
Eyes & Personality
Eyes: Window of Soul

Eyes are called window of soul and consciousness because eyes give away a lot about the personality and what is going on inside people's mind.
Eyes are organs of human visual system. Human possesses a complex optical system. Eyes usually adapted to the human life requirements. And according to the researchers, nutrition plays an important role in eyes health. Natural foods, fruits and vegetables, nuts, walnuts, lentils, chia seeds, carrots, eggs, beef, spinach and water all protect the eye from age-related damages.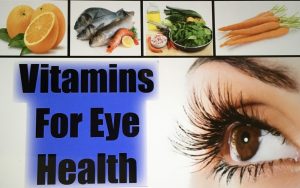 Human lifestyle has direct impact on eyes health. The risk factors that damage the vision are: Not wearing sunglasses outside; spending too much on the computer; spending too much on tablets or phones; exposure to the heat and dry weather: heaters in the winter and air conditioning in the summer both damage the eyes because of reducing the humidity that causes dry eyes; and eating unhealthy foods.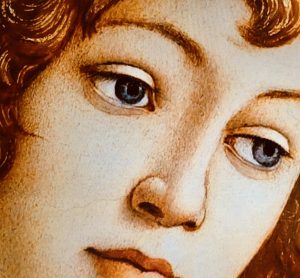 Eyes play a crucial role in social communications, especially nowadays that half of the face is hidden under the masks. Researchers at the University of Geneva have discovered that from the childhood through advanced ages people learn to decipher the intentions through the eyes. According to the lead researcher, the eye contacts with other people generally generate the emotional reactions and it activates the "automatic attentional processing." "The eye contact mostly impact the attentional system."
University of Buffalo computer scientists have created a tool that identifies deepfake photos through analyzing the light reflections in the eyes. Many scientists and neuroscientists research on the relations between mental states and eye expressions. Post traumatic stress disorder have everlasting impact on human eyes and researchers can analyze the eyes and find out about the depth of effects.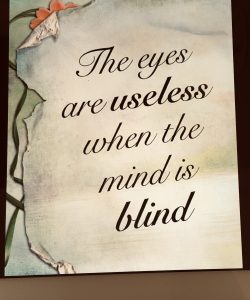 Human eyes reveal a lot about each person's behavior and personality. Philosophers and physiognomists believe the shape of human eyes reveals the personality. Physiognomists believe that people who have large eyes are usually generous, open, good hearted and creative; on the other hands, people with small eyes are opposite.
Researchers at John Hopkins University have found out that people who make rapid eye movements usually are less patient and less creative during decision making processes. Also eye movements studies reveal abnormalities and some psychiatric illnesses. The researchers on behavioral iridology work on the process of defining personality types. Also the eyes can show the health of a person's brain. According to the recent study, a specific ocular condition can predict future brain health complications. Philosophers and scientists believe that the eyes show the strength of the soul.(C)CTR Press
April 2021:
April 2021:
Social Cartoons Interpretation
Emotional Response to Social Cartoons

As cognitive neuroscientists who research on work of arts and how they affect the emotion, meaning and brain, point out each form of arts: music, paintings, drawings and etc involve the listener and watcher emotionally and intellectually. When we see a painting, drawing or cartoon we feel some sort of emotion that guide us to think and act. Each individual has a different reaction to a work of art, because each individual has different genes and experience.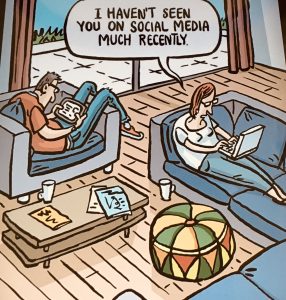 Social cartoons are mirrors of society. Currently there are plenty of social cartoons depicting our relationships with the social media. Social media never stop and the news feeds and the uploading keep on. There are so many people addicted to the social media and they are inseparable. When the digital addiction happens, people loose control. Marketers manipulate people to buy what they don't need and social media companies make huge profits from this deceitful behavior. Digital addition don't let the users stop and think about the side effects and the consequences. Their behavior becomes the norm and those who are not interested in the social media would be considered odds!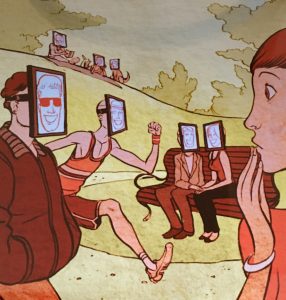 We need a mirror to look at our own face and we need the social cartoons to look at our own society. A cartoon is not just about drawing skill but having the idea,message to convey. The cartoonists use irony, symbols, analogy and exaggeration to send us the messages and make us to feel and think.
The cartoonists make careful observations and subsequently portray different issues in the society. They usually choose controversial topics and their drawings reflect their interpretations of the events. The effectiveness of a social Cartoon depends on the depth of the message and the successful transition of the message.
The cartoonists use exaggerations to emphasize the elements in their drawings. They create irony and understanding the irony is the key to uncovering their messages and perspectives on the contemporary issues.
A successful cartoon makes the audience think and it remains in the memory for long periods of time. If a cartoon doesn't make you feel or think, it would be pointless. It is a two-ways process: both the cartoonists and the audience should make efforts to convey and get the messages. Don't forget that we should learn the art of seeing, meaningful seeing that comes with understanding: eyes wide open doesn't mean seeing. (C)CTR Press
March 2021:
March 2021:
Air Pollution
Blue Sky, Fresh Air & Our Wellbeing

Fresh air is essential to our wellbeing. Air pollution causes serious adverse effects to people's health. We don't drink contaminated water; we don't eat contaminated foods; we should also pay attention to the quality of the air we breathe. The air we inhale must be clean and healthy too. We can live without food for one week, we can live without water for a few days but without air we can't live for a few minutes. So we must pay particular attention to the air we breathe.
The causes of air pollution are man made: car fumes, industrial factories outputs and fossil fuel burning cause noxious gases release in high concentrations. There are many obvious and easy ways to reduce the air pollution. First reducing the car use and leave it just for the essential travel. Riding the bike if possible, walking or using public transportation if it is clean and available.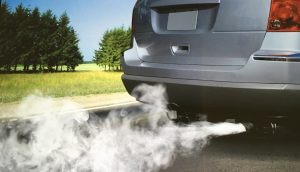 There are people who refuse to switch off their car engines when they are not moving and it has considerably negative impact on their health, health of other people and the environment in general. Also there are some people who are shouting for the environment and climate but in their personal life either ignorantly or hypocritically use their personal cars for short distances or unnecessary travels. Each person in his or her personal level has responsibilities to keep the air clean.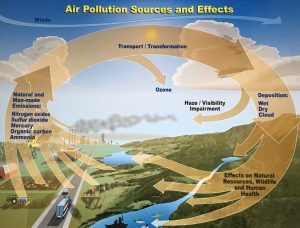 We should avoid synthetic chemicals, air fresheners and other unnecessary products. Cigarettes smoke contains dozens of toxins that remain in both indoor and outdoor for a long time. Second hand exposure to the smoke is very harmful for our health. At our house we should allow the air to circulate by opening the window but if the outside air is polluted it would be a problem.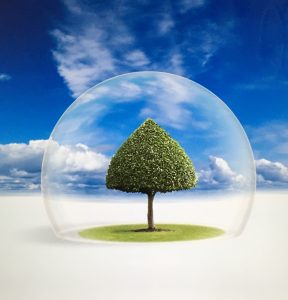 Air pollution can cause allergies, disease or even death; the toxic substances and gases such as carbon monoxide, nitrous oxides and particulates are very harmful to people's health. Lead based paint can be degenerated into dust and be inhaled; simple wood fires add dangerous particulates into the air that is very harmful to inhale.
According to Dr Armin, air pollution damages the essential process of feeling, thinking, deciding and ultimately making action.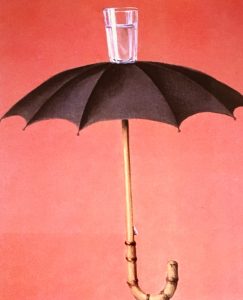 Aerosols that are suspended particles in our air are very harmful. The causes are burning fossil fuels and burning wood. Cars emit toxic hydrocarbons that damage human lungs. And the harmful effects are widespread damaging people's health, polluting the air, water and soil. Nitrogen dioxide and sulfur dioxide mixing with rainwater create acid rain that damage crops and other vegetation, animal and human.
Low level of oxygen has a serious impacts on our brain's health. When we are surrounded by polluted air both indoors and outdoors we won't be able to think properly and that's a fact. If we can't do anything to change the outdoor air quality, the minimum we can do is to improve the air inside our house by cleaning regularly and avoiding synthetic materials. Living in poorly ventilated house, dusty or stuffy house are harmful. We need to eliminate the symptoms as much as possible. Transportation infrastructure and public transportation need a real improvement and beautiful and fancy speeches don't help; actions speak much louder than speeches.
Most of air pollution is created by people directly. People are not aware that air pollution, chemical and particles emitted from their cars can have devastating effects on their own health, other people's health and environment. Car pollution and Second hand cigarette smoke cause immediate and long term devastating effects on our health. The root is ignorance or hypocrisy. A conscientious and decent person never hurt others or themselves. Nothing changes if the unhealthy habit or behavior doesn't change. If we want blue sky and fresh air we should earn it. (C)CTR Press
February 2021:
February 2021:
Human Immune System
Boosting the Immune System Naturally

Human Immune System protects body from bacteria, viruses, toxins and other invaders. It is made up of different parts: the innate part and the part that body develops when exposed to the microbes or chemicals. White blood cells are on patrol constantly.
The healthy immune system can distinguish between self and non-self. It detects proteins that are on the surface of the cells. Human immune system are exposed to a variety of pathogens and gradually develops more immunity. Skin is the first line of defense against pathogens.
The best way is to boost our immune system naturally by getting enough sleep, eating healthy, organic and whole plant foods, avoiding artificial ingredients and processed foods, exercising more, observing hygiene and being able to manage stressful situations.
Modern humans are surrounded by plastic. When plastic degrades, it breaks into micro nanoparticles. The air we breath, the water we drink, the food we eat and the surfaces we touch can affect our health by these nanoparticles. Avoiding plastic bottles can be helpful both for environment and our wellbeing.
There are numerous studies that healthy diet and regular exercise can boost immune system. According to the researchers, the membranes of human brain are protecting the brain against infections while the germs trying to elude immune cells and pass the protective barriers.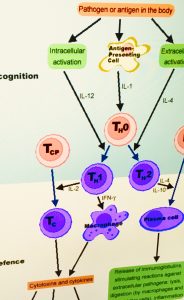 According to a study by researchers at Yale University, "an inflammatory autoimmune response" in the nervous system is similar to the one in neural degenerative diseases. Gamma interferons that are immune cells helping the process of modulating human immune system response. Professor Wolff who is an expert in the field of neuroscience and immune system pointing out: "the brain and the body are not separate as people think" immune cells producing the immune molecule IL 17 in the brain that ultimately affects the brain interactions with neurons. The professor adds:"Genetic variability in the human immune system affects the severity of the infection by the virus such as COVID-19."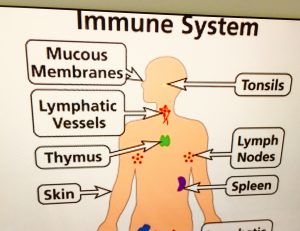 Genetic variation resulting in different immune response in different people. These variations influencing the immune system responses in the exposure to the certain pathogens. Inflammation sends the immune cells of the brain into damaging states. According to the latest research immune system in the obese population with sedentary lifestyle affects the mental flexibility.
We should focus on the prevention and boosting the immune system; unfortunately the focus, resources, attention and the budgets are more on the cure rather than the prevention at the first place. We do need to shift the focus. (C)CTR Press
January 2021:
January 2021:
The Power of Photography
Capturing the Moment
Vintage photography began in the early 19th century when Sala found that silver nitrate being left in the sun would turn black. Black and white vintage began in 1826 when the French photographer, Nicéphore stored a black & white image on pewter plate. Later Daguerre used silver on copper plate to develop an image. The limitations were the photos destroyed easily and there was no way to copy them.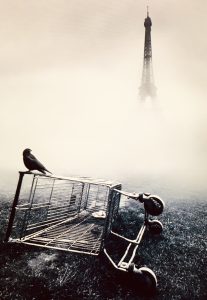 Those who are fans of the classical look prefer black and white vintage photos. The important element is understanding the principles and concepts of vintage photos. The aim of photography was to invent a means for capturing the image produced by camera obscura. Renaissance painters used a box with a hole in it that allowing the light going through and creating an image.
The French inventor Jacques Charles was the first who captured fleeting phonograms on light sensitive paper. The first color photo was a set of three black & white images taken through red, green and blue color filters. The Autochrome plate had an integral mosaic filter layer. Then through the usage of a rolling press enabling the capturing of the color.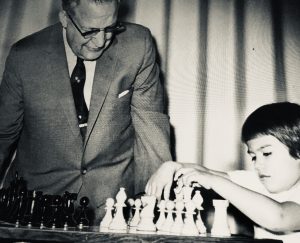 The contrast in black & white photos projects the dark & light area which is the defining element. There are many methods of expressing the ideas in photography. Perhaps the strongest element that attracts the attention of the viewers is the emotional power of the vintage photos. It is universal and felt and understood by people from around the world who speak different languages. There is no language barriers in understanding the message of the images.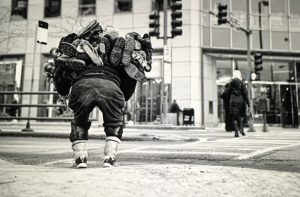 Usually it is considered that black & white photos are stronger & less limited by the time comparing to the color images. They are considered more artistic and less artificial. Capturing the moment by the photographers is felt by the viewers. The audience can feel the soul of each image according to his or her own experiences.
Nowadays most photos don't occur as a chemical process and they are digital. They can be manipulated by photoshop. The light and dark contrast can be made artificially. The colors could be changed and the result would be less natural image.Traditional film based photochemical ways are increasingly marginalized.
An image is not just a static object and it has dynamic elements to be shared by the photographers and the audience. (C)CTR Press