NEWS 2020
February 2020:
Sitting still linked to increased risk of depression in adolescents
"Too much time sitting still – sedentary behavior – is linked to an increased risk of depressive symptoms in adolescents, finds a new UCL-led study.
The Lancet Psychiatry study found that an additional 60 minutes of light activity (such as walking or doing chores) daily at age 12 was associated with a 10% reduction in depressive symptoms at age 18.
"Our findings show that young people who are inactive for large proportions of the day throughout adolescence face a greater risk of depression by age 18. We found that it's not just more intense forms of activity that are good for our mental health, but any degree of physical activity that can reduce the time we spend sitting down is likely to be beneficial," said the study's lead author, PhD student Aaron Kandola (UCL Psychiatry).
"We should be encouraging people of all ages to move more, and to sit less, as it's good for both our physical and mental health."
The research team used data from 4,257 adolescents, who have been participating in longitudinal research from birth as part of the University of Bristol's Children of the 90s cohort study. The children wore accelerometers to track their movement for at least 10 hours over at least three days, at ages 12, 14 and 16.
The accelerometers reported whether the child was engaging in light activity (which could include walking or hobbies such as playing an instrument or painting), engaging in moderate-to-physical activity (such as running or cycling), or if they were sedentary. The use of accelerometers provided more reliable data than previous studies which have relied on people self-reporting their activity, which have yielded inconsistent results.
Depressive symptoms, such as low mood, loss of pleasure and poor concentration, were measured with a clinical questionnaire. The questionnaire measures depressive symptoms and their severity on a spectrum, rather than providing a clinical diagnosis.
Between the ages of 12 and 16, total physical activity declined across the cohort, which was mainly due to a decrease in light activity (from an average of five hours, 26 minutes to four hours, five minutes) and an increase in sedentary behaviour (from an average of seven hours and 10 minutes to eight hours and 43 minutes).
The researchers found that every additional 60 minutes of sedentary behaviour per day at age 12, 14 and 16 was associated with an increase in depression score of 11.1%, 8% or 10.5%, respectively, by age 18. Those with consistently high amounts of time spent sedentary at all three ages had 28.2% higher depression scores by age 18.
Every additional hour of light physical activity per day at age 12, 14 and 16 was associated with depression scores at age 18 that were 9.6%, 7.8% and 11.1% lower, respectively.
The researchers found some associations between moderate-to-vigorous activity at earlier ages and reduced depressive symptoms, although they caution that their data was weaker due to low levels of activity of such intensity in the cohort (averaging around 20 minutes per day), so the findings do not clarify whether moderate-to-vigorous activity is any less beneficial than light activity.
While the researchers cannot confirm that the activity levels caused changes to depressive symptoms, the researchers accounted for potentially confounding factors such as socioeconomic status, parental history of mental health, and length of time wearing the accelerometer, and avoided the possibility of reverse causation by adjusting their analysis to account for people with depressive symptoms at the study outset.
"Worryingly, the amount of time that young people spend inactive has been steadily rising for years, but there has been a surprising lack of high quality research into how this could affect mental health. The number of young people with depression also appears to be growing and our study suggests that these two trends may be linked," Kandola added." Neuroscience Journal
Amazon's first and second employees:
Amazon "scares me", "is unfair"
"Now Amazon's first employee, Shel Kaphan, says a breakup of Amazon "could potentially make sense."
In an interview for a new PBS Frontline documentary about Amazon viewed by Recode, which airs February 18th, Kaphan said the company's rise to power has left him conflicted.
"On one hand I'm proud of what it became," Kaphan told the documentary's host, James Jacoby. "But it also scares me."
"I think not all of the effects of the company on the world are the best," he added. "And I wish it wasn't so, but I had something to do with bringing it into existence; it's partly on me."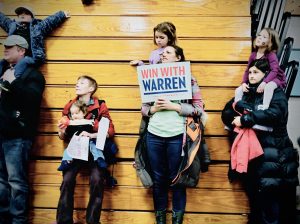 Asked if he favors a breakup of the company, which has been advocated by Senator Elizabeth Warren and some anti-monopoly activists, Kaphan said, "I think they're now at the scale where that could potentially make sense."
Warren wants to separate Amazon's retail platform, on which other merchants sell goods, from where Amazon sells its own lines of goods, like AmazonBasics. Her plan is fueled by an argument that Amazon uses data it collects from other merchants in its marketplace to boost its own brands. Other critics have called for Amazon to separate its Amazon Web Services (AWS) cloud computing business from its retail business, based on a belief that Amazon uses profits from AWS to subsidize low prices in its retail business."
Kaphan's views, combined with recent comments from Amazon's second employee, Paul Davis, highlight how some early employees of tech giants are grappling with their roles in birthing companies that have amassed so much power in society today. Davis told Recode in December that Amazon's role as both a retailer and the operator of a retail marketplace on which other merchants sell goods — and Amazon's access to their data that can be used to compete against them — is unfair." VOX
Despite being banned, Big Tobacco is still on social media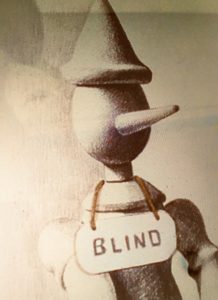 "Big Tobacco likes to stay ahead of the curve – to survive, it has to. Its fundamental problem is that one in two of its long-term users die from tobacco-related diseases. To hook a new generation into addiction, it has to try every advertising and marketing trick in its playbook.
And it has to be innovative. As one ex-marketing consultant remarked: "The problem, is how do you sell death?" He said the industry did it with great open spaces, such as mountains and lakes. They did it with healthy young people and iconic images. So the Marlboro Man became a symbol of masculinity and, for women, the industry promoted smoking as a "torch of freedom".
In August 2018, the New York Times investigated Big Tobacco's social media influence. The paper found 123 hashtags associated with companies' tobacco products, which had been viewed a staggering 25 billion times. Robert Kozinets, a professor at the University of Southern California, told the newspaper that what the industry was doing was a "really effective way" to get around existing laws to restrict advertising to young people.
The pressure on the industry to act increased in May 2019 when 125 public health organisations called on Facebook, Instagram, Twitter and Snapchat to immediately end the promotion of cigarettes and e-cigarettes. This included banning the use of social media influencers. The social media companies ignored the request.
In December 2019, in a landmark decision, the UK Advertising Standards Authority ruled against British American Tobacco and three other firms for promoting their products on Instagram, after a complaint by Action on Smoking and Health, Campaign for Tobacco-Free Kids and Stopping Tobacco Organisations and Products, of which the University of Bath's Tobacco Control Research Group is a partner.
In a follow-up statement, Facebook and Instagram announced what many saw as a long-overdue update to their policy on tobacco. It said that branded content that promotes goods such as vaping, tobacco products and weapons "will not be allowed". The statement made the bold claim that their advertising policies had long "prohibited" the advertisement of these products. The platforms promised that enforcement would begin in the coming weeks." Independent
Living near major roads linked to risk of dementia, Parkinson's, Alzheimer's and MS
"Living near major roads or highways is linked to a higher incidence of dementia, Parkinson's disease, Alzheimer's disease and multiple sclerosis (MS) suggests new research published this week in the journal Environmental Health.
Researchers from the University of British Columbia analyzed data for 678,000 adults in Metro Vancouver. They found that living less than 50 meters from a major road or less than 150 meters from a highway is associated with a higher risk of developing dementia, Parkinson's, Alzheimer's and MS–likely due to increased exposure to air pollution.
The researchers also found that living near green spaces, like parks, has protective effects against developing these neurological disorders.
"For the first time, we have confirmed a link between air pollution and traffic proximity with a higher risk of dementia, Parkinson's, Alzheimer's and MS at the population level," says Weiran Yuchi, the study's lead author and a PhD candidate in the UBC school of population and public health. "The good news is that green spaces appear to have some protective effects in reducing the risk of developing one or more of these disorders. More research is needed, but our findings do suggest that urban planning efforts to increase accessibility to green spaces and to reduce motor vehicle traffic would be beneficial for neurological health."
Neurological disorders–a term that describes a range of disorders, including Alzheimer's disease and other dementias, Parkinson's disease, multiple sclerosis, and motor neuron diseases–are increasingly recognized as one of the leading causes of death and disability worldwide. Little is known about the risk factors associated with neurological disorders, the majority of which are incurable and typically worsen over time.
For the study, researchers analyzed data for 678,000 adults between the ages of 45 and 84 who lived in Metro Vancouver from 1994 to 1998 and during a follow-up period from 1999 to 2003. They estimated individual exposures to road proximity, air pollution, noise and greenness at each person's residence using postal code data. During the follow-up period, the researchers identified 13,170 cases of non-Alzheimer's dementia, 4,201 cases of Parkinson's disease, 1,277 cases of Alzheimer's disease and 658 cases of MS.
For non-Alzheimer's dementia and Parkinson's disease specifically, living near major roads or a highway was associated with 14 percent and seven percent increased risk of both conditions, respectively. Due to relatively low numbers of Alzheimer's and MS cases in Metro Vancouver compared to non-Alzheimer's dementia and Parkinson's disease, the researchers did not identify associations between air pollution and increased risk of these two disorders. However, they are now analyzing Canada-wide data and are hopeful the larger dataset will provide more information on the effects of air pollution on Alzheimer's disease and MS.
When the researchers accounted for green space, they found the effect of air pollution on the neurological disorders was mitigated. The researchers suggest that this protective effect could be due to several factors.
"For people who are exposed to a higher level of green space, they are more likely to be physically active and may also have more social interactions," said Michael Brauer, the study's senior author and professor in the UBC school of population and public health. "There may even be benefits from just the visual aspects of vegetation."
Brauer added that the findings underscore the importance for city planners to ensure they incorporate greenery and parks when planning and developing residential neighborhoods." Neuroscience Journal
You Are Now Remotely Controlled
NY Times
By Shoshana Zuboff
the author of "The Age of Surveillance Capitalism."
"The data flows empty into surveillance capitalists' computational factories, called artificial intelligence.A broad term used to describe a process in which machines learn from experience and potentially perform tasks previously done by humans. It is also a field of computer science dedicated to simulating intelligent behavior in computers: Glossary, where they are manufactured into behavioral predictions that are about us, but they are not for us. Instead, they are sold to business customers in a new kind of market that trades exclusively in human futures. Certainty in human affairs is the lifeblood of these markets, where surveillance capitalists compete on the quality of their predictions. This is a new form of trade that birthed some of the richest and most powerful companies in history.
In order to achieve their objectives, the leading surveillance capitalists sought to established unrivaled dominance over the 99.9 percent of the world's information now rendered in digital formats that they helped to create. Surveillance capital has built most of the world's largest computer networks, data centers, populations of servers, undersea transmission cables, advanced microchips, and frontier machine intelligence, igniting an arms race for the 10,000 or so specialists on the planet who know how to coax knowledge from these vast new data continents.
With Google in the lead, the top surveillance capitalists seek to control labor markets in critical expertise, including data science and animal research, elbowing out competitors such as start-ups, universities, high schools, municipalities, established corporations in other industries and less wealthy countries. In 2016, 57 percent of American computer science Ph.D. graduates took jobs in industry, while only 11 percent became tenure-track faculty members. It's not just an American problem. In Britain, university administrators contemplate a missing generation" of data scientists. A Canadian scientist laments, "the power, the expertise, the data are all concentrated in the hands of a few companies."
Google created the first insanely lucrative markets to trade in human futures, what we now know as online targeted advertising, based on their predictions of which ads users would click. Between 2000, when the new economic logic was just emerging, and 2004, when the company went public, revenues increased by 3,590 percent. This startling number represents the "surveillance dividend." It quickly reset the bar for investors, eventually driving start-ups, apps developers and established companies to shift their business models toward surveillance capitalism. The promise of a fast track to outsized revenues from selling human futures drove this migration first to Facebook, then through the tech sector and now throughout the rest of the economy to industries as disparate as insurance, retail, finance, education, health care, real estate, entertainment and every product that begins with the word "smart" or service touted as "personalized."
Unequal knowledge about us produces unequal power over us, and so epistemic inequality widens to include the distance between what we can do and what can be done to us. Data scientists describe this as the shift from monitoring to actuation, in which a critical mass of knowledge about a machine system enables the remote control of that system. Now people have become targets for remote control, as surveillance capitalists discovered that the most predictive data come from intervening in behavior to tune, herd and modify action in the direction of commercial objectives. This third imperative, "economies of action," has become an arena of intense experimentation. "We are learning how to write the music," one scientist said, "and then we let the music make them dance."
This new power "to make them dance" does not employ soldiers to threaten terror and murder. It arrives carrying a cappuccino, not a gun. It is a new "instrumentarian" power that works its will through the medium of ubiquitous digital instrumentation to manipulate subliminal cues, psychologically target communications, impose default choice architectures, trigger social comparison dynamics and levy rewards and punishments — all of it aimed at remotely tuning, herding and modifying human behavior in the direction of profitable outcomes and always engineered to preserve users' ignorance.
We saw predictive knowledge morphing into instrumentarian power in Facebook's contagion experiments published in 2012 and 2014, when it planted subliminal cues and manipulated social comparisons on its pages, first to influence users to vote in midterm elections and later to make people feel sadder or happier. Facebook researchers celebrated the success of these experiments noting two key findings: that it was possible to manipulate online cues to influence real world behavior and feelings, and that this could be accomplished while successfully bypassing users' awareness.
In 2016, the Google-incubated augmented reality game, Pokémon Go, tested economies of action on the streets. Game players did not know that they were pawns in the real game of behavior modification for profit, as the rewards and punishments of hunting imaginary creatures were used to herd people to the McDonald's, Starbucks and local pizza joints that were paying the company for footfall in exactly the same way that online advertisers pay for "click through" to their websites.
In 2017, a leaked Facebook document acquired by The Australian exposed the corporation's interest in applying "psychological insights" from "internal Facebook data" to modify user behavior. The targets were 6.4 million young Australians and New Zealanders. "By monitoring posts, pictures, interactions and internet activity in real time," the executives wrote, "Facebook can work out when young people feel 'stressed,' 'defeated,' 'overwhelmed,' 'anxious,' 'nervous,' 'stupid,' 'silly,' 'useless' and a 'failure.'" This depth of information, they explained, allows Facebook to pinpoint the time frame during which a young person needs a "confidence boost" and is most vulnerable to a specific configuration of subliminal cues and triggers. The data are then used to match each emotional phase with appropriate ad messaging for the maximum probability of guaranteed sales.
Facebook denied these practices, though a former product manager accused the company of "lying through its teeth." The fact is that in the absence of corporate transparency
Taking appropriate measures to provide any information relating to processing to the data subject in a concise, intelligible and easily accessible form, using clear and plain language.
Glossary and democratic oversight, epistemic inequality rules. They know. They decide who knows. They decide who decides.
The public's intolerable knowledge disadvantage is deepened by surveillance capitalists' perfection of mass communications as gaslighting. Two examples are illustrative. On April 30, 2019 Mark Zuckerberg made a dramatic announcement at the company's annual developer conference, declaring, "The future is private." A few weeks later, a Facebook litigator appeared before a federal district judge in California to thwart a user lawsuit over privacy invasion, arguing that the very act of using Facebook negates any reasonable expectation of privacy "as a matter of law." In May 2019 Sundar Pichai, chief executive of Google, wrote in The Times of his corporations's commitment to the principle that "privacy cannot be a luxury good, but five months later Google contractors were found offering $5 gift cards to homeless people of color in an Atlanta park in return for a facial scan.
Facebook's denial invites even more scrutiny in light of another leaked company document appearing in 2018. The confidential report offers rare insight into the heart of Facebook's computational factory, where a "prediction engine" runs on a machine intelligence platform that "ingests trillions of data points every day, trains thousands of models" and then "deploys them to the server fleet for live predictions." Facebook notes that its "prediction service" produces "more than 6 million predictions per second." But to what purpose?
In its report, the company makes clear that these extraordinary capabilities are dedicated to meeting its corporate customers' "core business challenges" with procedures that link prediction, microtargeting, intervention and behavior modification. For example, a Facebook service called "loyalty prediction" is touted for its ability to plumb proprietary behavioral surplus to predict individuals who are "at risk" of shifting their brand allegiance and alerting advertisers to intervene promptly with targeted messages designed to stabilize loyalty just in time to alter the course of the future.
That year a young man named Christopher Wylie turned whistle-blower on his former employer, a political consultancy known as Cambridge Analytica. "We exploited Facebook to harvest millions of people's profiles," Wylie admitted, and built Models to exploit what we knew about them and target their inner demons." Mr. Wylie characterized those techniques as "information warfare, correctly assessing that such shadow wars are built on asymmetries of knowledge and the power it affords. Less clear to the public or lawmakers was that the political firm's strategies of secret invasion and conquest employed surveillance capitalism's standard operating procedures to which billions of innocent "users" are routinely subjected each day. Mr. Wylie described this mirroring process, as he followed a trail that was already cut and marked. Cambridge Analytica's real innovation was to pivot the whole undertaking from commercial to political objectives.
In other words, Cambridge Analytica was the parasite, and surveillance capitalism was the host. Thanks to its epistemic dominance, surveillance capitalism provided the behavioral data that exposed the targets for assault. Its methods of behavioral microtargeting and behavioral modification became the weapons. And it was surveillance capitalism's lack of accountability for content on its platform afforded by Section 230 that provided the opportunity for the stealth attacks designed to trigger the inner demons of unsuspecting citizens.
It's not just that epistemic inequality leaves us utterly vulnerable to the attacks of actors like Cambridge Analytica. The larger and more disturbing point is that surveillance capitalism has turned epistemic inequality into a defining condition of our societies, normalizing information warfare as a chronic feature of our daily reality prosecuted by the very corporations upon which we depend for effective social participation. They have the knowledge, the machines, the science and the scientists, the secrets and the lies. All privacy now rests with them, leaving us with few means of defense from these marauding data invaders. Without law, we scramble to hide in our own lives, while our children debate encryption
The process of obscuring information, often through the use of a cryptographic scheme, in order to make the information unreadable without special knowledge.
Glossary strategies around the dinner table and students wear masks to public protests as protection from facial recognition systems built with our family photos.
In the absence of new declarations of epistemic rights and legislation, surveillance capitalism threatens to remake society as it unmakes democracy. From below, it undermines human agency, usurping privacy, diminishing autonomy and depriving individuals of the right to combat. From above, epistemic inequality and injustice are fundamentally incompatible with the aspirations of a democratic people.
We know that surveillance capitalists work in the shadows, but what they do there and the knowledge they accrue are unknown to us. They have the means to know everything about us, but we can know little about them. Their knowledge of us is not for us. Instead, our futures are sold for others' profits. Since that Federal Trade Commission meeting in 1997, the line was never drawn, and people did become chattel for commerce. Another destructive delusion is that this outcome was inevitable — an unavoidable consequence of convenience-enhancing digital technologies. The truth is that surveillance capitalism hijacked the digital medium. There was nothing inevitable about it.
American lawmakers have been reluctant to take on these challenges for many reasons. One is an unwritten policy of "surveillance exceptionalism" forged in the aftermath of the Sept. 11 terrorist attacks, when the government's concerns shifted from online privacy protections to a new zeal for "total information awareness. In that political environment the fledgling surveillance capabilities emerging from Silicon Valley appeared to hold great promise.
Surveillance capitalists have also defended themselves with lobbying and forms of propaganda intended to undermine and intimidate lawmakers, confounding judgment and freezing action. These have received relatively little scrutiny compared to the damage they do. Consider two examples:
The first is the assertion that democracy threatens prosperity and innovation. Former Google chief executive Eric Schmidt explained in 2011, "we took the position of 'hands off the internet.' You know, leave us alone … The government can make regulatory mistakes that can slow this whole thing down, and we see that and we worry about it." This propaganda is recycled from the Gilded Age barons, whom we now call "robbers." They insisted that there was no need for law when one had the "law of survival of the fittest," the "laws of capital" and the "law of supply and demand."
Paradoxically, surveillance capital does not appear to drive innovation. A promising new era of economic research shows the critical role that government and democratic governance have played in innovation and suggests a lack of innovation in big tech companies like Google. Surveillance capitalism's information dominance is not dedicated to the urgent challenges of carbon-free energy, eliminating hunger, curing cancers, ridding the oceans of plastic or flooding the world with well paid, smart, loving teachers and doctors. Instead, we see a frontier operation run by geniuses with vast capital and computational power that is furiously dedicated to the lucrative science and economics of human prediction for profit.
The second form of propaganda is the argument that the success of the leading surveillance capitalist firms reflects the real value they bring to people. But data from the demand side suggest that surveillance capitalism is better understood as a market failure. Instead of a close alignment of supply and demand, people use these services because they have no comparable alternatives and because they are ignorant of surveillance capitalism's shadow operations and their consequences. Pew Research Center recently reported that 81 percent of Americans believe the potential risks of companies' data collection outweigh the benefits, suggesting that corporate success depends upon coercion and obfuscation rather than meeting peoples' real needs.
In his prizewinning history of regulation, the historian Thomas McCraw delivers a warning. Across the centuries regulators failed when they did not frame "strategies appropriate to the particular industries they were regulating." Existing privacy and antitrust laws are vital but neither will be wholly adequate to the new challenges of reversing epistemic inequality.
These contests of the 21st century demand a framework of epistemic rights enshrined in law and subject to democratic governance. Such rights would interrupt data supply chains by safeguarding the boundaries of human experience before they come under assault from the forces of datafication. The choice to turn any aspect of one's life into data must belong to individuals by virtue of their rights in a democratic society. This means, for example, that companies cannot claim the right to your face, or use your face as free raw material for analysis, or own and sell any computational products that derive from your face.
On the demand side, we can outlaw human futures markets and thus eliminate the financial incentives that sustain the surveillance dividend. This is not a radical prospect. For example, societies outlaw markets that trade in human organs, babies and slaves. In each case, we recognize that such markets are both morally repugnant and produce predictably violent consequences. Human futures markets can be shown to produce equally predictable outcomes that challenge human freedom and undermine democracy. Like subprime mortgages and fossil fuel investments, surveillance assets will become the new toxic assets.
In support of a new competitive landscape, lawmakers will need to champion new forms of collective action, just as nearly a century ago legal protections for the rights to organize, to strike and to bargain collectively united lawmakers and workers in curbing the powers of monopoly capitalists. Lawmakers must seek alliances with citizens who are deeply concerned over the unchecked power of the surveillance capitalists and with workers who seek fair wages and reasonable security in defiance of the precarious employment conditions that define the surveillance economy.
Anything made by humans can be unmade by humans. Surveillance capitalism is young, barely 20 years in the making, but democracy is old, rooted in generations of hope and contest.
Surveillance capitalists are rich and powerful, but they are not invulnerable. They have an Achilles heel: fear. They fear lawmakers who do not fear them. They fear citizens who demand a new road forward as they insist on new answers to old questions: Who will know? Who will decide who knows? Who will decide who decides? Who will write the music, and who will dance?"
NY Times
January 2020:
Air Pollution, Evolution, and the Fate of Billions of Humans
It's not just a modern problem. Airborne toxins are so pernicious that they may have shaped our DNA over millions of years.
"The threat of air pollution grabs our attention when we see it — for example, the tendrils of smoke of Australian brush fires, now visible from space, or the poisonous soup of smog that descends on cities like New Delhi in the winter.
But polluted air also harms billions of people on a continuing basis. Outdoors, we breathe in toxins delivered by car traffic, coal-fired plants and oil refineries. Indoor fires for heat and cooking taint the air for billions of people in poor countries. Over a billion people add toxins to their lungs by smoking cigarettes- more recently, by vaping.
Ninety-two percent of the world's people live in places where fine particulate matter — the very small particles most dangerous to human tissues — exceeds the World Health Organization's guideline for healthy air. Air pollution and tobacco together are responsible for up to 20 million premature deaths each year.
Airborne toxins damage us in a staggering number of ways. Along with well-established links to lung cancer and heart disease, researchers are now finding new connections to disorders such as diabetes and Alzheimer's disease.
Scientists are still figuring out how air pollution causes these ailments. They are also puzzling over the apparent resilience that some people have to this modern onslaught.
Some researchers now argue that the answers to these questions lie in our distant evolutionary past, millions of years before the first cigarette was lit and the first car hit the road. Our ancestors were bedeviled by airborne toxins even as bipedal apes walking the African savanna, argued Benjamin Trumble, a biologist at Arizona State University, and Caleb Finch of the University of Southern California, in the December issue of the Quarterly Review of Biology. But our evolutionary legacy may also be a burden, Dr. Trumble and Dr. Finch speculated. Some genetic adaptations may have increased our vulnerability to diseases linked to air pollution.
It is "a really creative, interesting contribution to evolutionary medicine," said Molly Fox, an anthropologist at the University of California, Los Angeles, who was not involved in the new study.
The story begins about seven million years ago. Africa at the time was gradually growing more arid. The Sahara emerged in northern Africa, while grasslands opened up in eastern and southern Africa.
The ancestors of chimpanzees and gorillas remained in the retreating forests, but our ancient relatives adapted to the new environments. They evolved into a tall, slender frame well suited to walking and running long distances.
Dr. Finch and Dr. Trumble believe that early humans faced another challenge that has gone largely overlooked: the air.
Periodically, the savanna would have experienced heavy dust storms from the Sahara, and our distant ancestors may have risked harm to their lungs from breathing in the silica-rich particles.
"When the dust is up, we're going to see more pulmonary problems," Dr. Finch said. Even today, Greek researchers have found that when Sahara winds reach their country, patients surge into hospitals with respiratory complaints.
The dense foliage of tropical forests gave chimpanzees and gorillas a refuge from dust. But the earliest humans, wandering the open grasslands, had nowhere to hide.
Dust was not the only hazard. The lungs of early humans also may have been irritated by the high levels of pollen and particles of fecal matter produced by the savanna's vast herds of grazing animals.
Dr. Finch and Dr. Trumble maintain that scientists should consider whether these new challenges altered our biology through natural selection. Is it possible, for instance, that people who are resilient to cigarette smoke have inherited genetic variants that protected their distant ancestors from cave fires?
One way to answer these questions is to look at genes that have evolved significantly since our ancestors moved out of the forests.
One of them is MARCO, which provides the blueprint for production of a molecular hook used by immune cells in our lungs. The cells use this hook to clear away both bacteria and particles, including silica dust.
Later, our ancestors added to airborne threats by mastering fire. As they lingered near hearths to cook food, stay warm or keep away from insects, they breathed in smoke. Once early humans began building shelters, the environment became more harmful to their lungs.
"Most traditional people live in a highly smoky environment," Dr. Finch said. "I think it has been a fact of human living for us even before our species."
Smoke created a new evolutionary pressure, he and Dr. Trumble believe. Humans evolved powerful liver enzymes, for example, to break down toxins passing into the bloodstream from the lungs.
Gary Perdew, a molecular toxicologist at Penn State University, and his colleagues have found evidence of smoke-driven evolution in another gene, AHR.
This gene makes a protein found on cells in the gut, lungs and skin. When toxins get snagged on the protein, cells release enzymes that break down the poisons.
Other mammals use AHR to detoxify their food. But the protein is also effective against some of the compounds in wood smoke.
Compared to other species, the human version produces a weaker response to toxins, perhaps because AHR protein is not the perfect protector — the fragments it leaves behind can cause tissue damage.
Clean water, improved medicines and other innovations drastically reduced deaths from infectious diseases. The average life expectancy shot up. But our exposure to airborne toxins also increased.
"If we compressed the last five million years into a single year, it wouldn't be until Dec. 31, 11:40 p.m., that the Industrial Revolution begins," Dr. Trumble said. "We are living in just the tiniest little blip of human existence, yet we think everything around us is what's normal."
The Industrial Revolution was powered largely by coal, and people began breathing the fumes. Cars became ubiquitous; power plants and oil refineries spread. Tobacco companies made cigarettes on an industrial scale. Today, they sell 6.5 trillion cigarettes every year.
Our bodies responded with defenses honed over hundreds of thousands of years. One of their most potent responses was inflammation. But instead of brief bursts of inflammation, many people began to experience it constantly.
Many studies now suggest that chronic inflammation represents an important link between airborne toxins and disease. In the brain, for example, chronic inflammation may impair our ability to clear up defective proteins. As those proteins accumulate, they may lead to dementia.
Pathogens can hitch a ride on particles of pollutants. When they get in our noses, they can make contact with nerve endings. There, they can trigger even more inflammation.
"They provide this highway that's a direct route to the brain," Dr. Fox, of the University of California, Los Angeles, said. "I think that's what makes this a particularly scary story."
Some genetic variants that arose in our smoky past may offer some help now. They might allow some people to live long despite smoking, Dr. Finch and Dr. Trumble suggest.
But the researchers have studied another gene for which the opposite seems to be true: a variant that was once helpful has become harmful in an age of rising air pollution.
More recently, researchers have also discovered that ApoE4 increases the risk that exposure to because it drastically raises the risk of developing Alzheimer's disease. The air pollution leads to dementia.
But these studies were restricted to industrialized countries. When researchers looked to other societies — such as farmers in poor villages in Ghana, or indigenous forest dwellers in Bolivia- ApoE4 had a very different effect. In these societies, infectious diseases remain a major cause of death, especially in children. Researchers have found that in such places, ApoE4 increases the odds that people will survive to adulthood and have children.
Natural selection may have favored ApoE4 for hundreds of thousands of years because of this ability to increase survival. But this gene and others may have had harmful side effects that remained invisible until the sooty, smoky modern age."
NY Times
Food textures affect perceptions of healthiness
"New research has demonstrated how food producers could change the surface texture of products to change people's perceptions and promote healthy eating.
The study, led by Consumer Psychologist Dr Cathrine Jansson-Boyd of Anglia Ruskin University (ARU), investigated people's perceptions of identical biscuits with six different textures.
Published in the journal Food Quality and Preference, the research involved 88 people rating the six oat biscuits on healthiness, tastiness, crunchiness, chewiness, pleasantness and likelihood of purchase based only on their visual appearance, not on their taste or touch.
Previous studies have shown that packaging, labelling and even the texture of a cup or plate can alter people's perception of food. This new study looked at how a food product itself can be perceived differently depending on its appearance.
Oat biscuits were chosen as they can represent both a "healthy" and "unhealthy" snack. The research found that the surface texture of the oat biscuit clearly communicated to people how healthy it was likely to be and the participants viewed the biscuits that had an explicit, pronounced texture, as healthier.
However, the biscuits that had a less explicitly textured surface were perceived to be tastier, crunchier and more likely to be purchased. The study found that perceived tastiness increases as healthiness decreases, and the likelihood of purchasing the biscuit increases when perceived healthiness is low and decreases when healthiness is higher.
Therefore having a 'healthy looking' texture is considered to be a negative attribute in that it reduces perceived tastiness, a key criteria for purchasing biscuits. This has implications for producers of many different food types.
Dr Jansson-Boyd, Reader in Psychology at Anglia Ruskin University (ARU), said: "The findings are really exciting as they give food manufacturers a means to design foods that can help consumers make healthier choices.
A sweet item, such as a biscuit, benefits from having an appearance as being less healthy as that increases the perception of tastiness and increases the likelihood of purchase. To guide healthier purchasing decisions, food producers can therefore look to use non-healthy looking, smoother textures to overcome this perception that healthy is not tasty.
"At a time when the World Health Organisation has declared that there is an obesity epidemic, it is essential to think of ways to encourage improved eating patterns. Our research provides a good starting point in how to promote healthier food products." Neuroscience Journal
Microsoft Pushes Cloud Services to Retailers Anxious to Avoid Amazon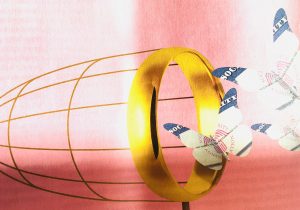 "Microsoft Corp. is unveiling new cloud tools designed for retail customers, seeking to position itself as an alternative to Amazon and corporate software companies like Slack Technologies Inc. and Salesforce.
Microsoft is adding a feature to its Slack rival, the Teams corporate chat program, that lets store workers push a button to turn their mobile phones into walkie-talkies for in-store communications. In a speech on Jan 12 at a retail industry event, Microsoft Chief Executive Officer plans to discuss how Ikea shifted more than 70,000 workers to Teams, using the service for meetings and chat. The home furnishing giant's largest store, in Stockholm, also started using a scheduling feature to manage the shifts of 150 restaurant staffers.
Ikea is also working with Microsoft to determine if Teams can play a role in its "store of the future" concepts. The Swedish company may put video screens in stores that use Teams to connect customers with kitchen design advisers, said Kenneth Lindegaard, an Ikea vice president. The company plans to have the rest of its 165,000-person workforce on Office 365 cloud software and Teams by the end of spring, although Ikea still has some smaller groups using Slack and Google's G Suite, he said. Ikea also uses Microsoft's Azure and Google Cloud, he said.
The retail industry has been one of Microsoft's most successful as the software maker tries to gain ground in cloud computing against market leader Amazon Web Services and lure more customers to its internet-based Office products. Some retailers are loath to work with e-commerce rival Amazon. Nadella and Google Cloud chief Thomas Kurian are set to speak next week at the annual show of the National Retail Federation, the biggest retail trade group, underscoring how significant the industry is to Amazon's biggest cloud competitors.
"A key part of our offering is that we partner and we don't compete," said Bransten, the vice president who oversees Microsoft's work with retailers and consumer goods companies. But there are other benefits to working closely with retailers, she said in an interview. Some of the software products built for retailers will be useful for companies in other industries.
For example, the walkie-talkie feature in Teams can help manufacturers, said Williams, a Microsoft vice president who is charged with adding features to Office and Teams for use by customers in health care, retail, manufacturing and finance." Financial Post
Will Science Ever Give Us a Better Night's Sleep?
"We humans spend a third of our lives asleep, oblivious to our surroundings and temporarily paralyzed. It's a vulnerability that would seem to diminish our odds of survival, so evolutionarily speaking it must also somehow confer tremendous benefits. Yet our best guesses about what those benefits are tend to come from observing what happens when sleep is curtailed. As far as we know, all animals sleep in some way; deprive most of them of it for long enough, and they will die, but exactly why is unclear. In 2015, the American Academy of Sleep Medicine and the Sleep Research Society published a joint statement, based on a comprehensive review of research, saying that "sleeping less than seven hours per night on a regular basis" — which is the case for an estimated 35 to 40 percent of Americans during the workweek — is associated with adverse health outcomes. These include weight gain and obesity, diabetes, hypertension, heart disease and stroke, depression, impaired immune function, increased pain, greater likelihood of accidents and "increased risk of death." The National Institutes of Health reported last year that sleep deficits may increase the beta-amyloid proteins in the brain linked with Alzheimer's disease. But when it comes to "what sleep is, how much you need and what it's for," says Louis Ptacek, a professor of neurology at the University of California, San Francisco, "we know almost nothing — other than it's bad not to get enough of it." Indeed, says David Dinges, one of the statement's authors and a professor of psychiatry at the University of Pennsylvania, "All of this makes it really tough to send out simple messages to the public about when you should sleep and how much you should sleep."
Scientists believe that there are two separate but interrelated internal systems that regulate sleep. The first is the circadian system that tells our body when to sleep. Medicine already knows a great deal about how it works: Approximately every 24 hours, the suprachiasmatic nucleus, a small region in the hypothalamus, orchestrates physiological changes to prepare us for sleep, like lowering body temperature and releasing dopamine. But the second system — the one that tells our body the amount of sleep it needs — is still mysterious. One way to elucidate it would be to find genes that govern how long or deeply people sleep and observe where those genes are active. This fall, Ptacek announced, in the journals Neuron and Science Translational medicine, the discovery of two genetic mutations that seem to cause certain people to sleep far less than average. This brought the number of genes known to be involved in sleep duration to just three.
To learn what genes underlie a given trait or behavior, researchers look for anomalies. If you sequenced the genes of any two random people, you would find millions of variations between them, and there would be no telling which variation contributed to what traits. But diseases or disorders have discrete and relatively uncommon collections of symptoms that, when seen in families, suggest a genetic cause; if you look at the genes of five relatives who all have a particular type of early-onset Alzheimer's disease, for example, and find a mutation that they all share, it's much likelier to be related to their symptoms. Scientists can then engineer the same mutation in mice to see if it produces a similar effect in them. If it does, by observing where the gene is active in the brain, researchers can begin to study the processes that give rise to that specific collection of symptoms; the hope is that those processes will also offer clues to what neural mechanisms initiate more prevalent forms of the disease. Ptacek began the career hunting for genes responsible for neurological diseases and disorders, including Alzheimer's and epilepsy. Then a colleague, a sleep neurologist, approached them with an intriguing case: a woman whose circadian clock seemed to be set four hours early, which caused her to go to sleep around 7:30 p.m. and wake around 4:30 a.m. Even more intriguing, she came from a large family with many members who shared her unusual behavior. This seemed like a rare opportunity. Distinctive sleep traits can be hard to spot, because of all the ways we can manage or obscure them — for example, by altering our natural sleep rhythms with environmental inputs like lights, LED screens, alarm clocks and caffeine. And this wasn't a debilitating disorder for which people would necessarily seek treatment. (The woman did so only because she didn't like waking up when it was "cold, dark and lonely," Ptacek says.) In 2001, the research group, then at the University of Utah, announced it had found a genetic mutation responsible for the woman and her relatives' early rising. After their discovery generated headlines, they were contacted by others who believed they had the "morning lark gene." By giving them detailed questionnaires to identify those whose early rising was innate, rather than environmentally influenced, the researchers happened upon a family with members who woke up early but did not also go to bed early — they averaged only 6.25 hours of sleep per night yet reported feeling fine afterward. Ptacek, by now at U.C.S.F., found that they shared a genetic mutation that caused their short sleep. The publication of that finding in 2009 inspired others who habitually sleep less than seven hours per night to contact the group, leading to the identification of the two additional mutations reported this fall, which appear to cause other forms of so-called naturally short sleep. When engineered in mice, those mutations truncated their sleep without any obvious ill effects; in particular, mice engineered with the second mutation performed just as well on memory tests as non-sleep-deprived mice. The naturally short-sleeping people they've met, the researchers wrote in Science Translational Medicine, seem especially healthy, too; they are also "optimistic, with high pain threshold." (The second of the mutations alters a gene that has also been shown to facilitate learning and memory, reduce anxiety and block the detection of pain.) It's possible, the researchers theorize, that the mutations that cause short sleep are also somehow "compensating for" or rendering people "impervious to" the negative health outcomes typically tied to sleep deficits. If researchers can understand how the mutations alter brain activity, "we can help everybody to sleep more efficiently" — possibly by formulating a drug that achieves the same effect. Because a lack of sleep is associated with such a wide range of negative outcomes, a sleep-optimizing drug could transform almost every aspect of human health. The question remains, though, how to tell whether sleep is being optimized if we don't fully know its purpose. The "work" of sleep, whatever that is, may be getting done more efficiently in the short-sleepers than in the rest of us. Or they may be compensating for less sleep more effectively. "How do we know if you've accomplished the work?" says William J. Schwartz, a neurologist at Dell Medical School at the University of Texas at Austin. "At the moment, still, the routine clinical measure that you're getting enough sleep is that you're not sleepy. That's not going to get us very far." But it is a starting point, however crude, for identifying sleep anomalies, and characterizing more of them in finer detail has begun to reveal other potentially heritable traits. Sleep apnea, for instance, was once thought to be a structural problem with a person's airway; it is now thought to encompass several subtypes, classified by subtly different symptoms throughout the body, some of which might be genetic, says Clete Kushida, medical director of the Stanford University Sleep Medicine Division. "In the next couple of years, there's going to be more exploration and more findings that will show maybe some of the disorders we thought weren't genetic might be genetic, and some that we thought were more homogeneous aren't," he says." NY Times